Whether you're on the ultimate cross-country trek or planning a little weekend holiday, there are some gadgets to pack that will not only save a few bucks, but will make your journey a little less stressful and more organized. While it is fine to give up some screen time while traveling, today's fast-paced digital world proves it almost impossible to give up electronics altogether. Instead of trying to power down your devices, see how a few tech gadgets will assist travelers in learning more and having fun while they roam.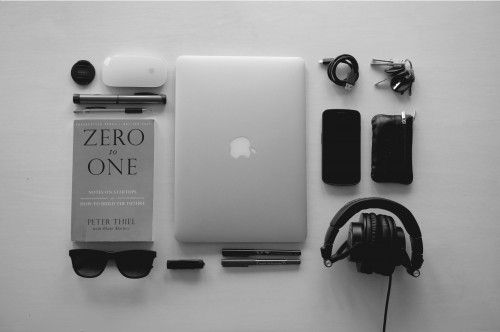 Linx Fusion – ANC Headphones
Whether you're on a passenger train or in a crowded coffee house, it's always relaxing when you can listen to your favorite podcast, song, book or movie without many unnecessary interruptions. Using Able Planet Linx Fusion headphones allows for amazing sounds while blocking any outside noise. These noise-cancelling headphones reduce the risk of ear and hearing damage by having the volume 70 decibels lower than traditional headphones.
COOLPIX Digital Camera
Travelers who roam around the world love to document their vacations with pictures and movies, and this family-friendly camera is the perfect one to take along on the trip. The Nikon COOLPIX Digital Camera is shockproof, dustproof and waterproof, so even in the wettest or windiest conditions, you can still take some great images and videos. The camera takes 720p HD videos and 10-megapixel photos. It is easy to use and has a bright 2.7-inch LCD display.
Mophie Juice Pack
There really is nothing more cumbersome than having your smartphone's battery die while on the road. With the different Mophie Juice Packs, users can keep their cell phone batteries from dying by concealing them in soft-touch, smart battery cases that are also rechargeable. These juice packs increase battery life up to seven hours for web browsing time and eight hours for talk time. They are available for iPhone, Samsung and HTC devices.
iPad Air 2
Choosing the best travel tablet is subjective depending on several factors including whether you prefer Apple or Android devices. However, the Apple iPad Air 2 is a great travel companion because it is lighter, smaller and thinner than most tablets, and it has a 9.7-inch retina display. It barely weighs a pound and is only 6.1 mm thin. It has 10 hours of battery life and an upgraded 8-megapixel iSight camera.
Save Money Traveling When Using Your Phone
If you are planning to travel abroad during your ventures, don't assume your current cell phone plan will work fine because it could turn out to be a very costly mistake. You can swap your regular SIM card with an International SIM card, although those work mainly with unlocked GSM phones. You can also look into switching to T-Mobile if your international travel includes Mexico and Canada. Their newest plan allows users to call or text in these two international countries without any additional fees. This includes unlimited calling, texting and 4G coverage from T-Mobile. Users with this provider also have unlimited data usage and texting, as well as 20-cent phone calls in more than 120 countries.
If you plan on hitting the road this year, but don't want to be bogged down with expensive devices, check out these items perfect for the roaming traveler. Not only are these items affordable, but they'll also enhance your next road trip.