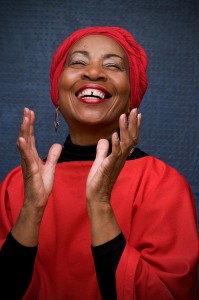 The Toronto Harbourfront and The Toronto Port Authority are bringing the world of dance and theatre to you all summer long and the line-up is incredible. 
It's time to dust off your dancing shoes because every Thursday evening from June 23 to September 1 you can learn to jive, salsa or samba right by the water—that boardwalk is going to be on fire.  Throughout the summer, companies from all over the planet will offer various dance workshops. Among the previously mentioned, you can also learn cumbia, hoop dance, limbo, or dancehall reggae to name a few. 
If you aren't ready to kick up your heels but want to give your funny bone a work out, there are a variety of performances you can take in including The Carnegie Show starring Toronto improv royalty, Quebec comedian Boucar Diouf, as well as interactive improv shows presented by Canadian Improv Games and Second City.
You can learn about New Zealand's Maori's with members of Moana and The Tribe, be captivated by the fashion and traditions of Mexico while listening to Mariachi Amigo and Viva Mexico Mariachi. Be witness to the passion of 20 young dancers as they bring Columbia's folklore to the stage, or be inspired by Iranian spiritual and literary masterpieces brought to life by Les Ballets Persans.
Be swept away to the Caribbean with Keith Pascall's Performing Company who will present a performance of calypso and stick fighting. Kay-Ann Ward will tell the story of the Caribbean people in an hour-long dance show in addition to leading some dance workshops. Don't miss Carnaval Cubano where the audience joins in with a traditional parade while drummers, dancers and Cuban carnival characters lead the way.
August brings us the food, dance and music of Asia. GhuMMMo celebrates dance techniques of South Asia with an hour-long dance performance and The Techno Prince, which was a hit at the 2009 World Games, will hit the Redpath Stage with contemporary dance.
There is definitely something for everyone this summer at Harbourfront and most of the festival activities are free.
For a full list of events visit: harbourfrontcentre.com/summer or call the Information Hotline at 416-973-4000

Similar Posts: